Every special event needs photographs to capture those special moments, but a lot of the photographs can seem bland and colourless.  That's why its a great idea to add Balloons to your backdrops or settings to add colour and flair.
Imagine this next shot without all the colourful balloons. The background makes the bride the centre of attention, but also provides a colourful backdrop.  This can also serve as a background filler, when the location is not perfect, and may have some buildings or other things you would not rather have in the photographs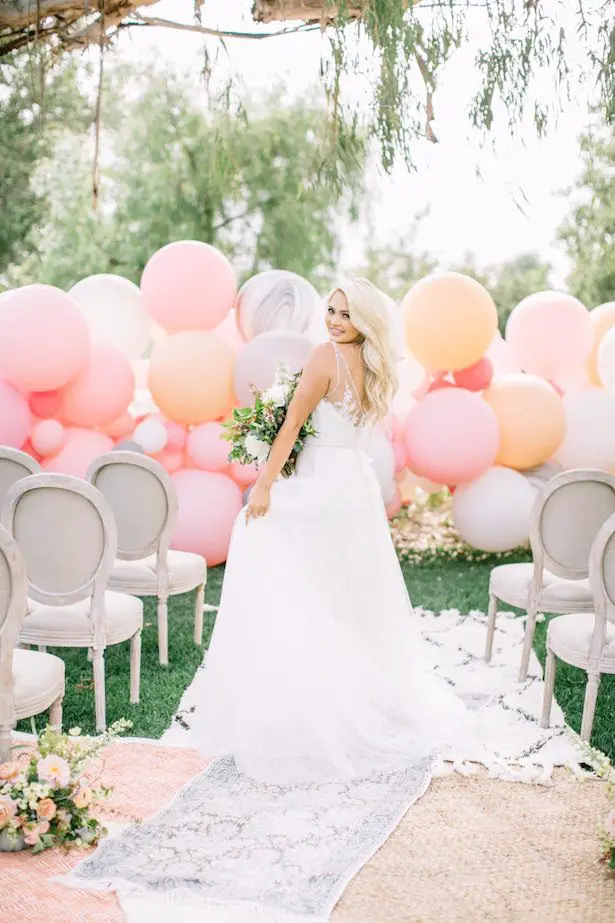 A carefully choreographed colour scheme which matches with the bride and grooms clothing in this next image really makes the whole setup complete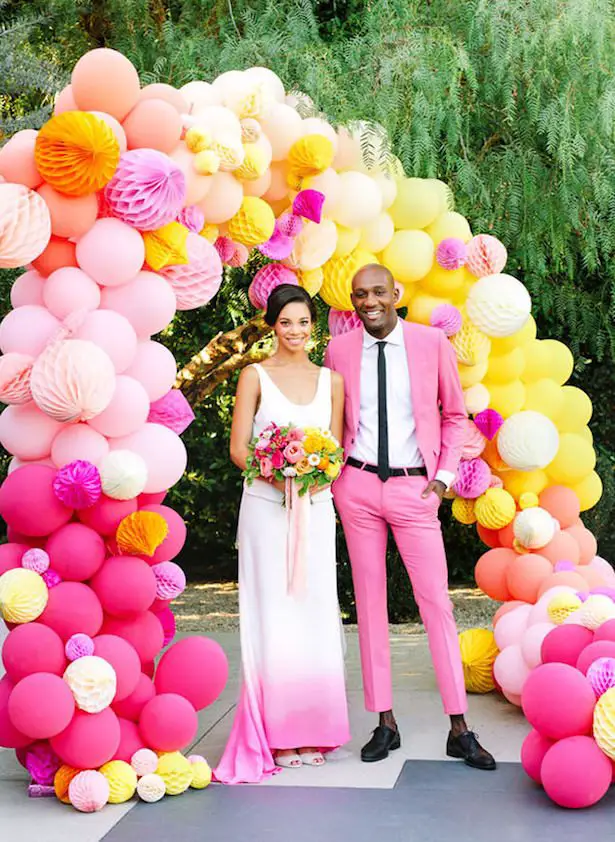 So get busy blowing! Assemble the balloons in a decorative fashion and the possibilities are endless!
Its always a bonus to give baloons to all the children at the end of the day, or even pop them as a form of stress relief, knowing the event went without a hitch!